Saturday September 5, 2015

VIP Reserved
$60 includes drinks and stage-side seating
General Admission
$25 plus 2 drink minimum
CLICK HERE for full calendar of IMPROV at the Broadway Comedy Club NYC
CLICK HERE for full calendar of Stand-Up Comedy at the Broadway Comedy Club NYC
BROADWAY COMEDY CLUB
318 West 53rd Street
New York, NY 10019
Times Square Theater District
We cannot tell you what the show will be about because your audience dictates the direction of every show. Our MC opens the program with a brief introduction to Improv and our show while he/she warms-up the crowd. Then immediately the cast breaks into song – an upbeat JIG based on audience suggestion. The next game would be Sound Effects, where two audience members are invited onstage to support two actors performing an original scene – again based on audience suggestions. The show continues in this manner for 75 minutes. The shows climax is usually FREEZE FRAME, where we get as many students on stage as possible to help create a human slide show. Show ends with another uptempo song such as the Blues or Hip Hop selection
TEACHERS & STAFF
Catch Walt Frasier this Summer on TruTV's "Friends Of The People" now in their 2nd season. Go to Netflix – RIGHT NOW!!! – to see Walter in Lilyhammer (Season 3, Episode 8 as the American comic performing at Steven Van Zandt's Norwegian club. Also now on Netflix – Blue Bloods (Season 3, Episode 8 see Walter in spandex body suit in first 5 minutes as Arnie the Homeless Avenger. Royal Pains (Season 6 Episode 3) as the Choking Victim. Past credits include sketch bits on Letterman (9 episodes Various sketch bits), Stankervision (MTV2 Sketch Comedy), Naked Brother's Band (NICK and short THE JOKE with George Lopez), Hair Trauma (WE) and numerous commercials including Dr. Oz's Fat Pants. Theater Credits include Off Broadway, Touring and Regional Theater, Opera plus over 4000 professional Improv Comedy Shows with EIGHT IS NEVER ENOUGH (AKA LMAO Off Broadway. Improv 4 Kids, Improv 4 Teens, Absent Minded Comedy).
Follow @waltfrasier on Twitter – IF YOU DARE
Artistic Director, PATRICK REIDY is an actor, comedian, musician, and improviser in NYC.  He can currently be seen as a host and improv comedian at the Broadway Comedy Club for the Eight Is Never Enough and LMAO-NYCInteractive Comedy Shows as well as touring with their family friendly cousin, Improv 4 Kids.  He is also an established improv teacher, having taught for the Comedy Hall Of Fame and independent residences throughout the five boroughs.  As a sketch writer and performer his work has been featured onFunny Or Die, College Humor, and the Absent Minded Comedy Show.  He is a graduate of Salem State University and has studied improv, sketch-writing, stand-up, and screenwriting at the Upright Citizens Brigade, The Peoples Improv Theatre,andThe Annoyance Theater.  Yes, and he would love to help you with your next artistic project!
Follow Pat on Twitter:
https://twitter.com/thepatreidy
NEW – See Amelia from last season on Blue Bloods, CBS!!!
melia Fowler, a native of Brooklyn, New York, can  be seen in the upcoming motion pictures "Top Five", starring Chris Rock and "Learning to Drive" starring, Sir Ben Kingsley as well as "Monica Z", directed by Per Fly as Ella Fitzgerald and "Orange is the New Black", directed by Jodie Foster.  Amelia has been seen in commercial spots for Cablevision, the History Channel, IFC, as well as comedy venues throughout the U.S. with her fellow cast mates of the improv troupes "Comedy Sportz – New York City" and "Eight is Never Enough." Amelia has also had the good fortune to perform in the GLAAD award winning "She Like Girls" at the Ohio Theater as Regina and her one woman show "Flozetta" performed at HERE as part of the "Downtown Urban Theater Festival" and the movie . Amelia currently serves as Client Relations Manager for EIGHT IS NEVER ENOUGH so if you are booking a private event or outreach program, expect a friendly call. Visit her website at AmeliaFowler.com

Andrew Del Vecchio is a New York based actor, improv performer, and improv teacher. After graduating Celebration High School and being part of it's inaugural season of the Off Book Productions theatre group he received a degree in Theatre Performance from the University of South Florida. He has been performing with Eight is Never Enough since the spring of 2011 and has also been teaching with the Comedy Hall of Fame Foundation for over 2 years. Notable projects: Critters Castaway (Busch Gardens Tampa), FILM: The Last 5 Years, Lie Maintenance, Rhapsody, The Amazing Spider-man 2 TV: Deception ONLINE: Fine Fiiine Production. You can follow him on his Facebook fan page or on Twitter, Instagram, and Vine at @AndrewJDV

Liz Lord has been a cast member of Eight is Never Enough presents Improv for Kids and LMAO since April of 2012. After receiving her theater degree from Earlham College, Liz came to the city to act, direct, and teach.  Favorite roles include Ophelia in Hamlet, Liz in Chicago, and She in The Loveliest Afternoon of the Year. She loves performing in new work as well, and has been on stage for many of New York Cities various theater festivals.  Liz has directed adults and children, and is the co-artistic director of the newly formed Three Bridges Theater.  Teaching has always been one of Liz's favorite endeavors. She has worked with Americorps to bring arts education to low income families, taught literacy through acting with the Central Park Historical Society, and acted as an assistant director for the Sports and Arts in Schools Foundation.  Her favorite teaching position, however, has been teaching stand-up and Improv to kids with SGF Productions.
Christopher Catalano, member of EIGHT IS NEVER ENOUGH since 2007, was born and raised in New Orleans, LA. He worked on a shrimp boat, he did shows at the World's Fair, and in the French Quarter. At the age of 15 he moved to Florida, and did theatre in Daytona Beach and surrounding areas before attending Florida State University. After college he moved directly to NY where he booked his first audition for a production of Romeo & Juliet. This was the first of many professional productions of the Bard's work, as of 2015 he has performed Shakespeare in 38 states. Since returning to NYC, he has appeared onstage in over 75 plays (from Lanford Wilson to Trey Parker), and performed as an improvisational comedian over 500 times. As a writer he has had 5 plays produced and published, and his pilot, "Open Bar," was a semi-finalist in Bravo Television's reality competition, "Situation: Comedy." http://www.christophercatalano.com/
Since Andy moved to NYC in 2011, he has performed with 8 is Never Enough. While attending Salem State University, he was part of Grandma's Third Leg, a brand new improvised comedy troupe. He hasn't stopped doing comedy since. He also can be found performing at the Jekyll & Hyde Club, and commentating at Paragon League Wrestling in Woodbridge, CT under the name Chops McManus. (www.paragonleague.com) You can also find him doing karaoke somewhere. Give him a high five.
Twitter: @andyscannell  @chopsmcmanus
Instagram: andyscannell
Vine: andyscannell
Brian Simmons
Liz Lord
Nathan Armstrong
Nathan Armstrong has been seen in many productions, including recent tours of Phantom, Brigadoon, and Richard Sherman and Milt Larson's new musical Pazzazz!  Other regional credits include Buddy, the Buddy Holly Story, Guys and Dolls, Anything Goes, Big River, and Joseph… He is also on the soundtrack for the feature  film Rock Slyde and has performed in venues worldwide, from the Hilton Hawaiian Village to festivals in the Czech Republic and Hungary.
John William Rhea is made his debut with Eight is NEVER Enough in the fall of 2009 with LMAO Off-Broadway! Ever since then he has been busy doing Improv shows for school groups with EINE. In Los Angeles John performed Improv for three years at multiple venues. Recent stage credits include: The Sweetest Swing in Baseball, Moby Dick Rehearsed, The Laramie Project.  "Pirates be the best thing, thanks to those who believed in me and didn't make me walk the plank!"
Lauren Kelston
Megan Reilly
Ariel Bethany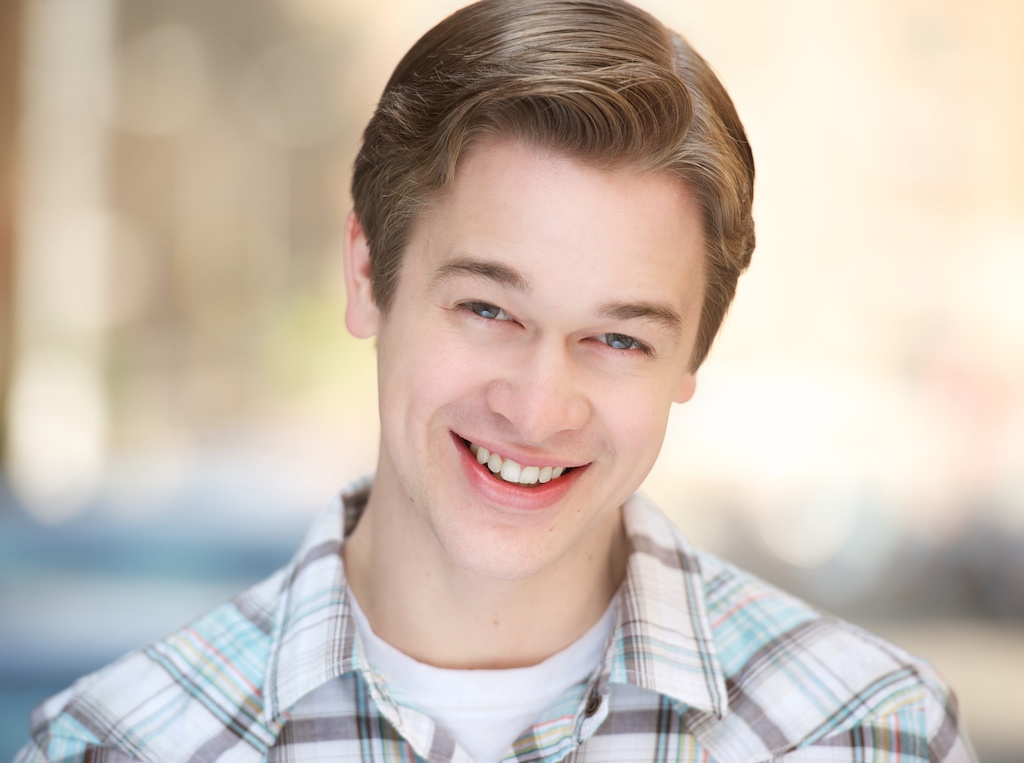 Thomas Burns Scully
Thomas Burns Scully is a British born writer-performer, now living and working in the States. He is a Max Fischer Award winning graduate of the American Academy of Dramatic Arts, and has been performing with Eight is Never Enough since 2013. Notable projects as an actor include: appearing in the award-winning short film "The Boy Under the Piano", the New York Times critically-acclaimed "A Girl Without Wings" (For which he also composed the score), and an upcoming appearance on Martin Scorcese's HBO pilot 'The Rock and Roll Project'. He has been playing the guitar and the banjo since age ten, and his work as a musician is available online. As a writer, his work has been produced on three continents. He also workshops new plays with his theatre group 'Ruffian Productions' and writes reviews and editorials for OnStageBlog.com/
http://thomasburnsscully.wix.com/thomasdbs
https://www.facebook.com/pages/Thomas-Burns-Scully/387088688070772?ref=hl
https://soundcloud.com/thomas-david-burns-scully
Robert Savage
STUDENT INTERNS
Steven Prestia
Steven Prestia is currently with Lauren Singer Talent.  He has appeared in various local plays and musical theater productions in addition to his comedic talents.   He can be seen in the indie film "The Great Kevini" and will soon appear on the HonestlyAmelia.com web series (S2 E4).  He is currently an Intern/Assistant Teacher with Improv 4 Kids on Saturday mornings and can be found performing at the Broadway Comedy Club with the Eight is Never Enough comedy troupe on select Saturday afternoons.
Brandon Ford has been a student of EIGHT IS NEVER ENOUGH / LMAO since high school, where Brandon was a leader in the in-school weekly classes at Springfield Gardens, Queens, NY. Upon graduation high school, Brandon joined the team at schools and the Times Square club, performing along side the pros in K-12 out-reach shows and assistant classes and workshops.